Brookvale Elementary School

Student Handbook & Code of Conduct 2012-2013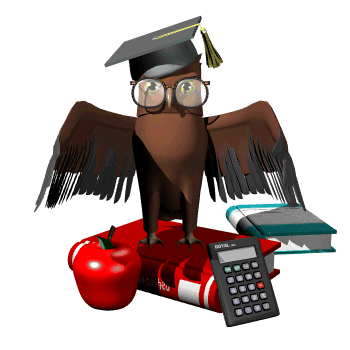 Principal's Message
I am so excited to begin my seventh year as the Brookvale Principal. Our school is filled with awesome students who do their very best to follow the rules and to perform at their very best each and every day. The teachers at Brookvale are very knowledgeable, kind and caring. I am positive that each of you will do your part to not only contribute to a clean and safe school but to learn and follow all the school rules, respect yourself and others and to study and complete your classroom and homework assignments each and every day. Together we can make this school the GREATEST school ever!
Mrs. Hicks-Rodriguez, Principal
2012-2013 Bell Schedule
(Every
Wednesday
is an early dismissal at 1:13 pm for grades 1-3
and a dismissal of 1:15 pm for grades 4-6)
Primary BellSchedule (Grades 1-3)
Regularschool day
Period Start End
Instruction 830 945
Recess 945 1000
Instruction 1000 1130
Lunch 1130 1225
Instruction 1225 150
Recess 150 200
Instruction 200 300
IntermediateBell Schedule (Grades 4-6)
Regularschool day
Period Start End
Instruction 830 1010
Recess 1010 1025
Instruction 1025 1205
Lunch 1205 1245
Instruction 1245 200
Recess 200 210
Instruction 210 300
Primary BellSchedule (Grades 1-3)
MinimumWednesday's
Period Start End
Instruction 830 945
Recess 945 1000
Instruction 1000 1130
Lunch 1130 1225
Instruction 1225 113
IntermediateBell Schedule (Grades 4-6)
MinimumWednesday's
Period Start End
Instruction 830 1010
Recess 1010 1025
Instruction 1025 1205
Lunch 1205 1245
Instruction 1245 115
December 21st Primary Grades
SpecialSchedule
Period Start End
Instruction 830 930
Recess 930 940
Instruction 940 1100
Lunch 1100 1155
Instruction 1155 111
Primary BellSchedule (Grades 1-3)
Early Release Days (Sept. 6, Sept 7, Sept. 18, Nov. 9, Feb. 14, April 23, June 17, June 18)
Period Start End
Instruction 830 945
Recess 945 955
Instruction 955 1130
Lunch 1130 1225
Instruction 1225 115
IntermediateBell Schedule (Grades 4-6)
EarlyRelease Days (Sept. 6, Sept 7, Sept. 18, Nov. 9, Feb. 14, April 23, June 17, June 18)
Period Start End
Instruction 830 1000
Recess 1000 1020
Instruction 1020 1205
Lunch 1205 1245
Instruction 1245 115
December 21st Intermediate Grades
SpecialSchedule
Period Start End
Instruction 830 930
Recess 930 940
Instruction 940 1130
Lunch 1130 1210
Instruction 1210 115
Homework expectations
All students are expected to complete ALL classroom assignments as well as homework assignments. All students will be given homework to reinforce what is being learned in the classroom. It is very important that when you are assigned homework, that it gets done on time and accurately. This will help your learning in the classroom. If you have questions about your homework, you will need to talk to your teacher. All questions are good questions if you need help. Homework is not optional; it is a necessary part of your learning day. The times below represent how much time you should be spending on homework each night. Students who consistently do not turn in their homework may become ineligible for field trips and extracurricular activities throughout the school year.
Kindergarten homework: Approximately 10-15 minutes Grade 1 homework: Approximately 10-20 minutes
Grade 2 homework: Approximately 20-30 minutes Grade 3 homework: Approximately 25-35 minutes
Grade 4 homework: Approximately 45-60 minutes (varies at different times of the year)
Grade 5 homework: Approximately 50-75 minutes (varies at different times of the year)
Grade 6 homework: Approximately 60-90 minutes (varies at different times of the year)
Academic honesty
Brookvale students are expected to take pride in their own work and to turn in original assignments. Honest behavior is an expectation for all students at Brookvale. The school's academic honesty policy states that if students are caught cheating, plagiarizing, forging, stealing or using unauthorized materials for the purpose of academic gains, they will be disciplined for their actions. Discipline will range from detention to suspension depending upon the severity and frequency of the acts.
Attendance Policy
In order to do well in school, you need to be at school and on time every day. School starts at 8:30 A.M and it is very important that you be on school grounds no later than 8:25 am when the bell signals you to report to class. It is equally important that you not arrive to school too early. Students should not be on the school grounds before 8:00 AM as there is no supervision for students prior to 8:00 AM. Please remind your parents about arrival times and pick up times. Students should be picked up immediately after the school bell rings. Dismissal time is 3:00 PM on regular days and 1:13 PM on early release days for students in grades 1-3 and 1:15 PM on Wednesdays for students in grades 4-6. You should be at school everyday unless you are sick. If you are sick or not feeling well, let your parents know first thing in the morning so they can determine if you are okay to attend school. If you stay home, your parents need to call the school to report your absence. If you do not attend school due to sickness, you are still responsible for making up your classroom work. You will need to see your teacher for missed work.
Awards/Recognition
Brookvale celebrates a variety of awards and recognitions. The following list is awards you may be able to earn this school year:
Trimester 1 & 2 & 3 perfect attendance awards (Grades K-6).
Students may not have tardies or absences to earn this award.
Head, Heart and Hands awards (Grades K-6):
Students who frequently demonstrate the 8 great traits can receive this award from their classroom teacher, Principal or Custodian.
Honor roll awards (Grades 4-6):
Students who earn A's and B's for each trimester can earn the honor roll award.
Principal's award (Grades 4-6):
Students who earn ALL A's for each trimester can earn the principals award.
Student of the Month (Grades K-6):
Students who show academic improvement, academic excellence and great citizenship in class as well as shine in many arena's can earn the Student of the Month award.
Accelerated Reader Award (Grades 1-6):
Students earning specific amounts of points each trimester due to active participation in the Accelerated Reader program can earn a variety of awards and prizes for their accomplishments throughout the school year.
Bronco Bucks (Grades K-6):
Students doing a great job on various in class and out of class activities including demonstrating great behavior while at school can earn Bronco Bucks from their classroom teacher, Principal or Custodian. Bronco Bucks can be redeemed for prizes on the last Friday of each month.
Extracurricular Activities/Field Trips
Each year, teachers and classrooms take field trips to a variety of educational locations. In order to attend these fieldtrips, students must be in good academic standing by which they complete their class work and homework on a regular basis and earn passing grades in all subjects. Students must also possess a positive/successful attendance record In order to be eligible to attend these fun filled trips. Positive behavior is also a MUST for all students. Students must not receive referrals for disciplinary actions in order to be eligible for these enrichment activities and trips. Students who continue to break school rules and who accumulate more than 3 referrals prior to a field trip or activity may also be ineligible to attend those extracurricular activities. Teacher and Principal discretion will determine if a student is eligible or not for school activities based upon the students past and present behavior prior to a field trip or event. Students who accumulate discipline points will have the opportunity to remove those discipline marks and become eligible for trips by participating in a behavior contract with their teacher and/or Principal and by completing school wide community service hours. Any student not attending a field trip due to discipline issues, attendance or academic issues are expected to attend school on the day of the trip as they will continue to receive instruction in a different classroom until their regular teacher returns to the school grounds.
Nurse's office
If you feel sick during the day, you will need to come to the nurse's office to get checked out. Students who come to the nurse's office who appear sick, will have their parents called to pick them up. If you need a band aid at recess, ask a yard duty supervisor or teacher on duty for a Band-Aid. If you feel your injury is serious, you will need to come to the nurse's office. Students should not come to visit other students while they are in the nurse's office.
Student searches
Board policy 5139 states that if there is reasonable cause to believe that a student is in possession of unsafe, unhealthy, illegal or stolen property evidencing violation of the rules, regulations, laws or policies, school officials may search the belongings of the student in question. Parents will be notified of such searches.
Restrooms
Restrooms are to be used for the purpose intended. Students are not to play in the restrooms at any time. Food must not be taken into the bathrooms and during class time students should use the classroom bathroom pass.
Students are expected to wash their hands after using the restroom and to throw all trash in the garbage cans located inside the restrooms. Do not misuse the bathrooms and clean up after yourself so that the next person entering can have a clean and tidy restroom.
Pets at school
Students should not bring their pets to school nor should pets accompany students to and from school. Pets are only allowed on school grounds when a teacher requests them for a unit of study and the Principal has approved the pet to be on campus. The Fremont Police Department has a municipal code prohibiting dogs on campus therefore dogs are not allowed on school grounds per the city ordinance. Please remind your parents that the family pet cannot come onto the school grounds. If your pet walks to school with you and your parent, the dog must stay on the city sidewalk at all times.
Lost and Found
If you lose your personal belongings (jackets, lunchboxes or other items you may look for them in the lost in found bins near the multipurpose room in the mornings and after school. Please try and keep track of your belongings at all times including recess times. Articles found and placed in the lost and found bin will only be held for three weeks then they are taken to the local shelter or thrift store via donation. The school only holds onto missing items for three weeks to avoid infestation by critters. All clothes and belongings are disposed of at the end of every month.
Library
The library will be open four days per week. Students will be able to check out books on those days when your teacher takes the class to the library during their scheduled library time. Teachers will periodically take their class to the library for different activities during the school year as well. When entering the library, students will enter quietly and follow all library rules posted. Students are expected to return library books when due to avoid having parents pay a replacement fee to the school for the missing book.
Discipline & Code of Conduct
School rules apply while on school grounds, while going to or coming home from school and during school sponsored events. This also includes school sponsored events that are at a different school site.
General behavior expectations – All Brookvale students will be expected to demonstrate these 3 school wide personal standards:
1. Show Respect
2. Make Good Decisions
3. SolvePproblems
Cell Phone Policy
Students may bring their cell phone to school but ALL students must abide by the cell phone policy at Brookvale. While at school students MUST keep their cell phone in their backpack turned off. The cell phone may not be on vibrate or silent it must be powered off during the school day. Students may not put their cell phone in their pocket and carry it around on campus. If students do not follow the cell phone policy the following disciplinary action will take place –
1st offense: Cell phone confiscated by Principal or Teacher/Parents contacted and Principal will release cell phone to student at the end of school day
2nd offense: Cell phone confiscated by Principal or Teacher/Parent contacted/Student assigned detention/Principal will release cell phone to student at end of school day with parent permission
3rd offense: Cell phone confiscated by Principal or Teacher/Parent contacted/Student assigned 2 days of detention/Principal will release cell phone only to parent or guardian after school at end of the day
More than 3 offenses: Cell phone must be checked into the office each morning with either the secretary or Principal. Students may retrieve their cell phones after school each day. If a student continues to violate the school's cell phone policy they will be unable to bring their cell phone to school as they have proven they are unable to follow the cell phone rule.
Recess rules
Field activities –
1. Students are to stay away from the fences during recess time.
2. If it has been raining before recess and the fields are wet, you will need to stay off of the fields during recess.
3. If playing in the fields on non rainy days, you will need to mark your boundaries for the game you are playing.
4. Students are not allowed to go behind the softball backstops. All students on the field must be visible by yard duty supervisors.
5. Students should not dig up the field or chase critters in the grass.
6.
One hand touch or flag football is the only type of football that is permitted.
Anyone getting out of control playing this game will not be allowed to play this game for a period of time.
7. Students should not lay in the grass.
Rules for the playground equipment & Tanbark–
1. Students will not push, shove or intentionally trip others while playing
2. Only one person at a time can slide down the slide
3. No climbing on the side of the slide
4. Students must slide down feet first
5. Once at the bottom of the slide, let someone else take a turn by walking away
6. Students must not pick up tan bark
7. No touching others while on the playground equipment
8. No balls are permitted in the tanbark area
9. No sitting or standing on the top of the ladders. Continuous movement must take place on the play equipment
10.
Students must travel in one direction when using the bars on the playground equipment
11. Students may not swing wildly on the bars. The bars cannot take excessive weight and motion.
Blacktop area –
1. Games should be played in areas marked for that activity and should not interfere with others play area.
2. No kicking balls on the blacktop area. If a ball rolls over to you, toss it back to its owner
3. Students will not run through others games or interfere with others when playing games
4. Footballs are not permitted on the blacktop. All football games should be played on the grassy area.
5. Keep away or tag is not allowed on the blacktop area.
6. The playground is used by ALL students. No one can prevent any student from participating in any game played on the blacktop at recess.
7. Jump ropes should only be used for jump roping.
8. Tetherball rules will be the same on every court. Your teacher has a copy of the tetherball rules posted in their classroom.
At the end of recess, when the bell rings……
· Freeze & listen
· Wait for the whistle
· Walk to your classroom
Don't throw balls on your way to the classroom someone could get hurt!
Cafeteria/Lunch time rules
Outside –
1. Students will stay in the grove area while eating.
2. Throw all your trash and paper goods in the trash cans when done. No leaving your food wrappers for someone else to pick up later.
3. No running in the outdoor eating area.
4. No play equipment should be brought to the eating area during lunch time. Equipment can be retrieved once recess begins.
5.
After you are done eating, line up outside of the multipurpose room and wait to be dismissed to recess.

Students should line up by grade level along the wall of the MPR.
6. Students should not sit on the base of the flag pole.
Inside –
1. Students will sit by classroom table.
2. Students will remain seated until they are done eating and are dismissed by the yard duty or custodian.
3. Students will use their indoor voice at all times.
4. When announcements are being made, students will stop, look and listen to the speaker.
5. Students will pick up their own trash and throw it away in the trash cans.
6. No running is allowed in the multipurpose room,
7. Students may not share food at anytime due to food allergies.
Supplies versus Non supplies
Students should come to school ready to learn each day. In order for students to be successful they need to bring the appropriate supplies with them to school. Below are some examples of what to bring and what not to bring to school. Students bring NON-supplies to school will have their items held in the Principal's office for parents to pick up after school. Please note that not all supplies are listed here and are subject to approval by your teacher and the Principal.
| | |
| --- | --- |
| Supplies that are okay to bring to school | NON supplies that should be left home |
| Calculators | CD players, IPOD and headphones |
| Rulers | Electronic games (DS games etc) |
| Pens, Pencils and Crayons | Toys |
| Erasers and pencil sharpeners | Playing cards or trading cards |
| Binders and paper | Pocket knifes or weapons |
| Stapler | Firecrackers, lighters or matches |
| Post it notes | Medicine or cough drops (parents must check medicine into office) |
| PE shoes | Gum and candy |
Sexual Harassment
Education code 48900.2 states that students in grades 4-6 may be suspended from school or recommended for expulsion if the superintendent or the principal of the school determines that the pupil has committed sexual harassment. Prohibited sexual harassment includes, requests for sexual favors, and other verbal, visual or physical conduct of a sexual nature. The following actions must NOT occur by any student:
1. Unwelcome leering, sexual flirtations or propositions.
2. Unwelcome sexual slurs, comments, threats, verbal abuse or derogatory motions.
3. Graphic verbal comments about an individual's body or appearance
4. Sexual jokes, stories, drawings, pictures and gestures.
5. Spreading sexual rumors.
6. Teasing or touching someone's body or clothes in a sexual manner.
7. Intentionally limiting a student's access to educational tools or activities.
8. Cornering or blocking of normal movement.
Students in grades 4-6 will receive a formal presentation covering the topic of sexual harassment and what to avoid while at school. Once your teacher has provided you with the Anti Sexual Harassment Training you will sign below and date when you received the presentation. Students in grades 4-6 will keep this signed document in their student handbook as proof of training for future reference. Do not tear this page out of your student handbook
Anti Sexual Harassment Training signature sheet
Training date:___________________________ Classroom teacher providing training:__________________________
Student name:_____________________________________Student signature:________________________________
Dress code
Dress codes are established to maintain an atmosphere conducive to learning. All students are expected to follow the dress code listed below. Any student violating the dress code will be provided loaner clothing and their parents will be contacted about the dress code violation.
The following rules are for all students grades K-6:
1. Clothing that advertises or makes reference to alcohol, tobacco, drugs, hatred or violence is not allowed. Sexually explicit shirts are not allowed.
2. Clothing that represents gang related clothing or tagging and/or graffiti is not allowed.
3. Flip flops are not allowed. Close toed shoes should be worn each day to protect the feet.
4. Shoes will wheelies are not allowed.
5. High heeled shoes are not allowed. Heels should not exceed 1 inch in height.
6. Makeup is not allowed to be worn during school hours.
7. Clothing must cover undergarments and the stomach region.
8. All pants must be worn at the waist level and if they are loose should have a belt worn with them to keep them up.
9. Shirts may not be low cut, see-through or have spaghetti straps.
10. Hats are not permitted to be worn backwards or sideways.
11. Belts worn to school should not be hanging down on the pants.
12. Red or Blue bandanas are not allowed at school.
13. Skirts and dresses and shorts should be appropriate length covering more than ½ the thigh region.
14. Clothing worn to school should be clean and in good condition.
All clothing guidelines are subject to approval of the Principal and parents will be contacted with issues surrounding clothing guidelines.
WHAT IS BULLYING?
What Is The Definition of Bullying?
Bullying happens when someone hurts or scares another person on purpose and the person being bullied has a hard time defending him or herself. Usually, bullying happens over and over. Here are a few examples of what MUST not happen at school -
Punching, shoving, and other acts that hurt people physically

Spreading bad rumors about people

Keeping certain people out of a "group"
4. Teasing people in a mean way
5. Getting certain people to "gang up" on others Verbal, nonverbal, visual, written or physical victimization, including hazing, that have the purpose or effect of causing injury, discomfort, fear, or suffering to another student.
6. Repeated remarks of a demeaning nature that have the purpose or effect of causing injury, discomfort, fear, or suffering to another student.
7. Implied or explicit threats concerning one's grades, achievements, property, etc. that
8. Demeaning jokes, stories, or activities directed at the student that have the purpose or effect of causing injury, discomfort, fear, or suffering to that student.
9. Unreasonable interference with a student's performance or creation of an intimidating, offensive, or hostile learning environment.
10. Demeaning comments or remarks regarding a student's academic status, ability or achievement that have the purpose or effect of causing injury, discomfort, fear, or suffering
Bullying also can happen online or electronically. Cyber bullying is when children or teens bully each other using the Internet, mobile phones or other cyber technology. This can include:
· Sending mean text, email, or instant messages or inappropriate cell phone messages
· Posting nasty pictures or messages about others in blogs or on Web sites
· Using someone else's user name to spread rumors or lies about someone
At no time is bullying allowed at Brookvale. We expect all students to report bullying when you observe it happening. If we know about it, we can stop it! This is how important you are in helping keep our school safe and cool! Students who engage in bullying are subject to disciplinary action and may be suspended for their actions that cause a disruption to the school environment.
Discipline Consequences
The following disciplinary measures may be used, alone or in combination with each other for misbehavior that violates the Student Code of Conduct or campus or classroom rules:
l In-school suspension
l Loss of privilege from school activities or events
l Detention
l Suspension from school, not to exceed three school days at one time
l Formal removal from class by the teacher
l Removal from the classroom to a different classroom or office for timeout
l Community service (campus clean up)
l Restitution for property damage
l Parent shadowing of student to school
l Apology letter to affected person(s)
l Parent conference
l Expulsion from school
l Removal from school for the day of infraction (not counted as a suspension)
What are the expectations for student reporting of offenses? A student who has knowledge that another student or students have committed a serious offense is expected to report that information to a school official. If the Principal learns that a student failed to report a serious offense, the student will be subject to a disciplinary consequence.
What consequences will occur when a student is an accomplice in an offense? Any student who assists, encourages, promotes, or attempts to assist in a serious offense will receive the same punishment as a student who actually engages in the conduct.
Code of Conduct Acknowledgement
Dear Student and Parent:
Brookvale has officially adopted the Student code of Conduct in order to promote a safe and orderly learning environment for every student. This document should be reviewed as a family as this document will be reviewed with each student at school by the Principal and teaching staff.
If you have any questions about the rules and consequences, we encourage you to ask for an explanation from the student's teacher or school administrator. By signing this acknowledgement you affirm that you understand the rules and that you have reviewed them with your child.
Please fill in and sign this page on the spaces provided below, then return the page to the student's school. Thank you.
Student Name (PRINT) Grade
Student Signature Date
Parent name (PRINT)
The Eight Great Traits of Brookvale School
Brookvale School promotes a school wide character education program called the Eight Great Traits. Each month teachers and students discuss the great trait for the month. Students and staff are expected to demonstrate the traits associated with the trait for the month. Below are Brookvale's Eight Great Traits. The traits serve as a common focus and language for classrooms and sites.
Trait

Focus of the trait

Focus month

Review ALL 8 traits

Getting started lessons

Brainstorm as a class the importance of ALL 8 traits and review the process for discussing the traits each month. Getting acquainted, put-ups, vision, class agreements. Establish goals with students about the traits and how we can improve our school climate

September

1. Caring

I take care of myself, others, and my world.

October

2. Honesty

I tell the truth.

November

3. Responsibility

I am responsible for everything I do and say.

December

4. Integrity

I show self respect by taking pride in my words and actions.

January

5. Respect for Others

I am kind to all people.

February

6. Citizenship

I help people in my classroom, school, and community.

March

7. Planning and Decision Making

I make good choices.

April

8. Problem Solving

I cooperate to solve problems in a fair way.

May

Review ALL 8 traits

Brainstorm as a class the importance of ALL 8 traits and ways that we demonstrated the traits successfully during the school year

June