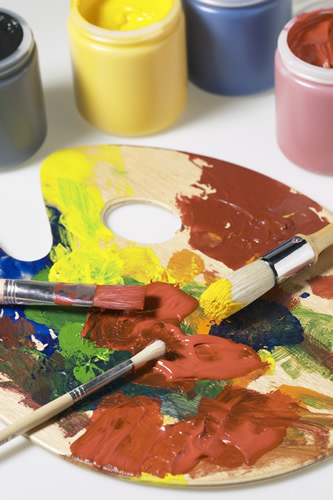 Arts Attack is an award-winning video/DVD-based art curriculum that addresses the needs of the art specialist, classroom teacher, or parent volunteer. Using video/DVD-based teaching methods, Arts Attack provides the art specialist or classroom teacher with unprecedented ease-of-use, by teaching art elements and principles in a developmental and sequential way.
Students in grades K-6 participate in the Art program at Brookvale. Teachers integrate the art lessons into thematic units of instruction throughout the school year. The Arts Attack curriculum is extremely hands on and interactive and meets the visual and performing arts standards for California.
The Arts Attack curriculum consists of the following components:
The lessons in the ART CONNECTIONS series for Grades K-6 are each related to history, literature, science, social studies, and/or art history/appreciation.
The lessons are designed for students with a good background and understanding of art elements, principles, and techniques.